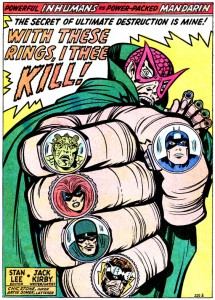 Imagine a piece of tech so small it's contained in a ring. It's so secure it's metallurgically bonded to it's surrounding case, so any attempt to open it up will destroy the whole thing. It's intentionally limited to a single data line, to cut out ease droppers. Additionally, the clock frequency of the processor is not constant and cannot be determined by external means. With this high tech mini computer you could store digital private keys and use them to allow you entry to doors, save your coffee preference, or hold your medical data – easily, conveniently and securely.
In many ways that sounds like a lot of what the Apple & Samsung watches aspire to, but better.
This product came out – 18 years ago. It was the Java Ring. And it did not rule them all. As with many things from Sun, it was way ahead of it's time, and a brilliant idea. Sun promoted things like cloud computing. They promoted networking computing – where you could use a cheap terminal anywhere to run your actual system via a network in the 1980s, way before the Internet was widely known and used.  They designed software that you could write once and run everywhere, software that could run everything from cable boxes to servers to elevators. At one time Sun's stock was worth $257.25 a share. When it was bought out by Oracle, it was worth less than $10 a share.
Innovation is not a sure formula for profit. Sun was unquestionably innovative. But it wasn't perfect. Even if everything they had made had been super to use out of the box, a lot of what they did develop seemed years or decades ahead of it's time, and people couldn't even understand what they were offering. Innovation needs to have a purpose and be usable. A company's target needs to be able to see the need and figure out how and when to use it. Sun was so far ahead of itself in many ways that the infrastructure couldn't support their innovations, and possible users couldn't figure out how to leverage them. Their meteoric rise and fall, offering products that seem obvious now is, if nothing else, a cautionary tale for companies with brilliant ideas. Get your timing right.